EVERGREEN-ENERGY


A Complementary Energy Health Medicine ( ACE HEALTH MEDICINE ) ©
[ * 長 青 * 能量醫護 ] ( © copyright 版權所有 )
Integrative Health : Complementary & Alternative Medicine [CAM] : Integrative Medicine
♫ BENEVOLENCE ♫ :
Benevolence means an act of, or a general inclination towards, charity.

It is an act of kindness; inclination or tendency to help or do good to others.

We believe sincere benevolence can increase our inner energy! Only honest charity and kindness work this way.

Help others and help ourselves. It brings true joy and happiness to all!

||| Positive Socialization |||

|||

仁愛 慈善

||| 良心 ||| 良知 ||| 良能 |||

Complete Details -- Upcoming eBook Publication via " HwaMeiYuan Press " :
[ " Evergreen-Energy" ACE HEALTH MEDICINE ----- * 長 青 * 能量醫護 ] . ( © copyright 版權所有 )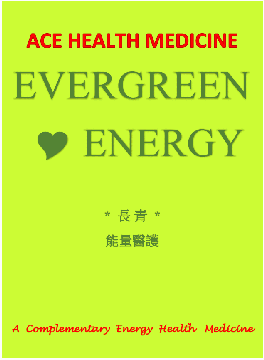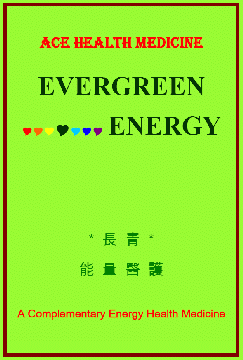 ♥ Evergreen-Energy is "A Complementary Energy Health Medicine" ( ACE HEALTH MEDICINE © copyright ).

♥ Our practices are the ways of integralizing universal energy and individual inner energy; they are of integrative medicine with CAM (Complementary and Alternative Medicine).

♥ Our goal is to achieve integrative energy health of our body, mind and spirit.

| | | |
| --- | --- | --- |
| ¶ Energy Working In & Energy Working Out ¶ | ☺ 內功 外功 ☻ | ☼ 靜功 動功 ☼ |
♥ ♥ ♥ ♥ ♥ ♥ ♥

♥ ♥ ♥ ♥ ♥ ♥ ♥

HOME
[ Evergreen-Energy: ACE Health Medicine]
---