EVERGREEN-ENERGY

A Complementary Energy Health Medicine ( ACE HEALTH MEDICINE ) ©
[ * 長 青 * 能量醫護 ] ( © copyright 版權所有 )
Integrative Health : Complementary & Alternative Medicine [CAM] : Integrative Medicine


♪ ARTS APPRECIATION ♪ :
The arts are a vast subdivision of culture, composed of many endeavors (or artforms) united by their employment of the human creative impulse. The term implies a broader range of disciplines than "art", which in modern usage usually refers only to the visual arts. The other major constituents of the arts are the literary arts, more often called literature – including poetry, novels and short stories, among others – and the performing arts, among them music, dance, magic, theatre and film.

'The arts' : "imaginative, creative, and nonscientific branches of knowledge considered collectively, esp. as studied academically".

The singular term art is defined by the Irish Art Encyclopedia as follows: "Art is created when an artist creates a beautiful object, or produces a stimulating experience that is considered by his audience to have artistic merit." So, one could conclude that art is the process that leads to a product (the artwork or piece of art), which is then examined and analyzed by experts or simply enjoyed by those who appreciate it.

♥ Visual arts (Visual art / Fine art) : Drawing, Painting, Photography, Architecture... ♥ Conceptual art ♥ Literary arts ♥ Performing arts : Music, Theatre, Dance...

Seven Arts: architecture, sculpture, painting, music, dance, poetry, cinema....... ? eight arts. ||| EARTH -- ART = EH

|||

心靈的良藥

||| 流風餘韻 |||


[ " Evergreen-Energy" ACE HEALTH MEDICINE ----- * 長 青 * 能量醫護 ] . ( © copyright 版權所有 )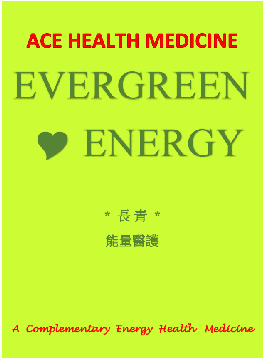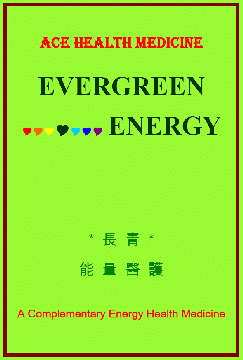 ♥ Evergreen-Energy is "A Complementary Energy Health Medicine" ( ACE HEALTH MEDICINE © copyright ).

♥ Our practices are the ways of integralizing universal energy and individual inner energy; they are of integrative medicine with CAM (Complementary and Alternative Medicine).

♥ Our goal is to achieve integrative energy health of our body, mind and spirit.

| | | |
| --- | --- | --- |
| ¶ Energy Working In & Energy Working Out ¶ | ☺ 內功 外功 ☻ | ☼ 靜功 動功 ☼ |


♥ ♥ ♥ ♥ ♥ ♥ ♥

♥ ♥ ♥ ♥ ♥ ♥ ♥


HOME
[ Evergreen-Energy: ACE Health Medicine]
---