EVERGREEN-ENERGY

A Complementary Energy Health Medicine ( ACE HEALTH MEDICINE ) ©
[ * 長 青 * 能量醫護 ] ( © copyright 版權所有 )
Integrative Health : Complementary & Alternative Medicine [CAM] : Integrative Medicine


¶ QI & 7 CHAKRAS ¶ :
QI (氣)

The concept of qi or ch'i (氣) is encountered in a number of Chinese martial arts. Qi is variously defined as an inner energy (能量) or "life force" that is said to animate living beings; as a term for proper skeletal alignment and efficient use of musculature (sometimes also known as fa jin or jin 勁).


7 CHAKRAS/CHANNELS

Western Adaptation (variations) : seven rainbow-colored Chakras.

1 RED, 2 ORANGE. 3 YELLOW, 4 GREEN, 5 BLUE, 6 INDIGO, 7 PURPLE.

Chakra #7 (PURPLE) is located on the top of the head; others going down in sequence... location & meaning of them vary.



Chinese Chakra/Channel (Meridian) System: 任脈督脈 經絡穴道竅門

人體穴道位於"經絡"-- 能量的通道上。人體中,五臟六腑 "正經" 的經絡有12條(實際上,左右對稱共有24條)。另外,身體正面中央有"任脈",身體背面中央有"督脈",各有一條特殊經絡,縱貫全身。 這14條經絡上排列著的人體穴道,稱為"正穴"。 ||| 關聯任脈督脈的七大正穴 |||


Qi & Chakras/Energy Therapies [ACE Health Medicine]


Online Reference: search "chakra" with youtube, google, etc.



[ " Evergreen-Energy" ACE HEALTH MEDICINE ----- * 長 青 * 能量醫護 ] . ( © copyright 版權所有 )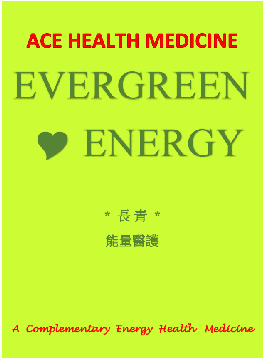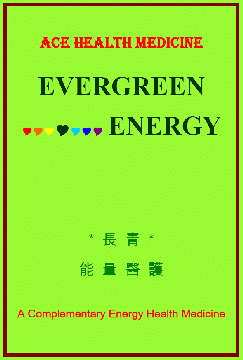 ♥ Evergreen-Energy is "A Complementary Energy Health Medicine" ( ACE HEALTH MEDICINE © copyright ).

♥ Our practices are the ways of integralizing universal energy and individual inner energy; they are of integrative medicine with CAM (Complementary and Alternative Medicine).

♥ Our goal is to achieve integrative energy health of our body, mind and spirit.

| | | |
| --- | --- | --- |
| ¶ Energy Working In & Energy Working Out ¶ | ☺ 內功 外功 ☻ | ☼ 靜功 動功 ☼ |


♥ ♥ ♥ ♥ ♥ ♥ ♥

♥ ♥ ♥ ♥ ♥ ♥ ♥


HOME
[ Evergreen-Energy: ACE Health Medicine]
---