EVERGREEN-ENERGY

A Complementary Energy Health Medicine ( ACE HEALTH MEDICINE ) ©
[ * 長 青 * 能量醫護 ] ( © copyright 版權所有 )
Integrative Health : Complementary & Alternative Medicine [CAM] : Integrative Medicine


♂ KUNG FU ♀ :
Chinese martial arts, colloquially referred to as kung fu or gung fu (功夫), and wushu (武術), are a number of fighting styles that have developed over the centuries in China.
According to legend, Chinese martial arts originated during the semi-mythical Xia Dynasty (夏朝) more than 4,000 years ago. It is said the Yellow Emperor Huangdi (legendary date of ascension 2698 BCE) introduced the earliest fighting systems to China. The Yellow Emperor is described as a famous general who, before becoming China's leader, wrote lengthy treatises on medicine, astrology and the martial arts. One of his main opponents was Chi You (蚩尤) who was credited as the creator of jiao di (角力), a forerunner to the modern art of Chinese Wrestling.
A common saying concerning basic training in Chinese martial arts is as follows: "內外相合,外重手眼身法步,內修心神意氣力。" , which translates as: Train both Internal and External. External training includes the hands, the eyes, the body and stances. Internal training includes the heart, the spirit, the mind, breathing and strength.
Meditation: In many Chinese martial arts, meditation is considered to be an important component of basic training. Meditation can be used to develop focus, mental clarity and can act as a basis for qigong training.
Use of qi: (QiKong) The concept of qi or ch'i (氣) is encountered in a number of Chinese martial arts. Qi is variously defined as an inner energy or "life force" that is said to animate living beings; as a term for proper skeletal alignment and efficient use of musculature (sometimes also known as fa jin or jin 勁).
♂ T'AI CHI CH'UAN ♀ :
T'ai chi ch'uan (太極拳) or Taijiquan, often shortened to t'ai chi, taiji or tai chi in English usage, is an internal Chinese martial art practiced for both its defense training and its health benefits. It is also typically practiced for a variety of other personal reasons: its hard and soft martial art technique, demonstration competitions, and longevity.

As a result, a multitude of training forms exist, both traditional and modern, which correspond to those aims. Some of t'ai chi ch'uan's training forms are especially known for being practiced at what most people categorize as slow movement.

Today, t'ai chi ch'uan has spread worldwide. Most modern styles of t'ai chi ch'uan trace their development to at least one of the five traditional schools: Chen, Yang, Wu (Hao), Wu, and Sun. The concept of the taiji ("supreme ultimate"), in contrast with wuji ("without ultimate"), appears in both Taoist and Confucian Chinese philosophy, where it represents the fusion or mother of Yin (陰) and Yang (陽) into a single ultimate, represented by the taijitu symbol (as shown on upper right). T'ai chi ch'uan theory and practice evolved in agreement with many Chinese philosophical principles, including those of Taoism and Confucianism.

We prefer slow movement in short form (24) and long form (108).

Western Adaptation: Moving Meditation ||| Energy Flow (QI) of Happiness and Health



[ " Evergreen-Energy" ACE HEALTH MEDICINE ----- * 長 青 * 能量醫護 ] . ( © copyright 版權所有 )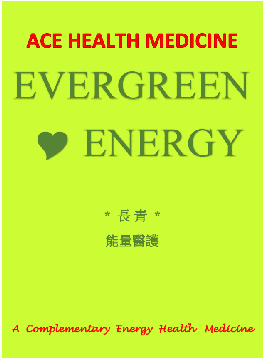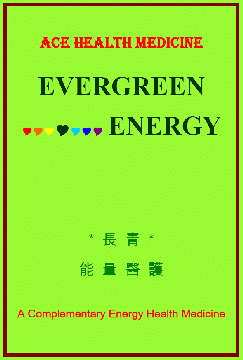 ♥ Evergreen-Energy is "A Complementary Energy Health Medicine" ( ACE HEALTH MEDICINE © copyright ).

♥ Our practices are the ways of integralizing universal energy and individual inner energy; they are of integrative medicine with CAM (Complementary and Alternative Medicine).

♥ Our goal is to achieve integrative energy health of our body, mind and spirit.

| | | |
| --- | --- | --- |
| ¶ Energy Working In & Energy Working Out ¶ | ☺ 內功 外功 ☻ | ☼ 靜功 動功 ☼ |


♥ ♥ ♥ ♥ ♥ ♥ ♥

♥ ♥ ♥ ♥ ♥ ♥ ♥


HOME
[ Evergreen-Energy: ACE Health Medicine]
---