EVERGREEN-ENERGY

A Complementary Energy Health Medicine ( ACE HEALTH MEDICINE ) ©
[ * 長 青 * 能量醫護 ] ( © copyright 版權所有 )
Integrative Health : Complementary & Alternative Medicine [CAM] : Integrative Medicine


▲ MEDITATION ▲ :
Meditation is a practice in which an individual trains the mind or induces a mode of consciousness, either to realize some benefit or as an end in itself.

The term meditation refers to a broad variety of practices (much like the term sports) that includes techniques designed to promote relaxation, build internal energy or life force (Qi, etc.) and develop compassion, love, patience, generosity and forgiveness.

Meditation is often used to clear the mind and ease many health issues, such as high blood pressure, depression, over-weight, and anxiety...



Only Ourselves Can Realize The True Benefit Details!

||| Learn ||| Understand ||| Practice ||| Teach ||| 學-悟-習-導 |||

Evergreen-Energy [ACE Health Medicine] Is For Everyone Who Wants It!


Relaxation with Concentration ||| Concentration with Relaxation |||

靜坐養生

||| 打坐禪修 |||

Deep Breathings & Comfortable Breathings ||| Blanking Random Thoughts

||| (Energy Working In) ||| Internal Energy Therapies |||


Also, RAINBOW--colored meditation in circles/levels? ||| The Mindful Revolution [TIME 02/03/2014]

Online Reference: search "MEDITATION" with youtube, google, etc.


[ " Evergreen-Energy" ACE HEALTH MEDICINE ----- * 長 青 * 能量醫護 ] . ( © copyright 版權所有 )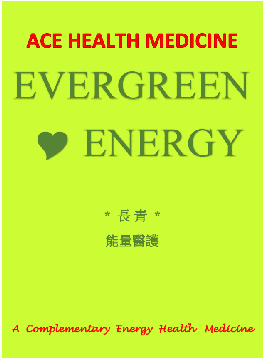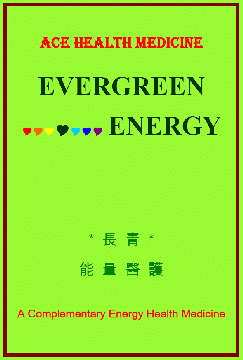 ♥ Evergreen-Energy is "A Complementary Energy Health Medicine" ( ACE HEALTH MEDICINE © copyright ).

♥ Our practices are the ways of integralizing universal energy and individual inner energy; they are of integrative medicine with CAM (Complementary and Alternative Medicine).

♥ Our goal is to achieve integrative energy health of our body, mind and spirit.

| | | |
| --- | --- | --- |
| ¶ Energy Working In & Energy Working Out ¶ | ☺ 內功 外功 ☻ | ☼ 靜功 動功 ☼ |


♥ ♥ ♥ ♥ ♥ ♥ ♥

♥ ♥ ♥ ♥ ♥ ♥ ♥


HOME
[ Evergreen-Energy: ACE Health Medicine]
---